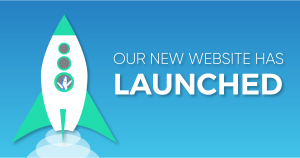 After a couple months of hard work, we are delighted to officially announce the launch of our new website at Glider Guard Tool & Die. Our goal with the new website is to provide visitors with easy access to learn about our company's services, solutions and how Glider Guard can be the right partner to help them with their decorative and surface trim requirements.
The new website is interactive and mobile friendly to allow customers and viewers to find information and products using less clicks than our previous website. Our current and prospective clients will find useful information about our history, our skilled team and how Glider Guard solves some of the most complex tooling challenges.
Among the new features, the site contains integrated social media buttons for Facebook, LinkedIn and Youtube to foster improved communication with our clients and suppliers. We are in the earlier stages of developing these social media platforms. We will be constantly updating our content with helpful information, blogs, and announcements in the news section.
We hope you find the new website fresh and modern; For any questions, suggestions, feedback or comments, please E-mail us.